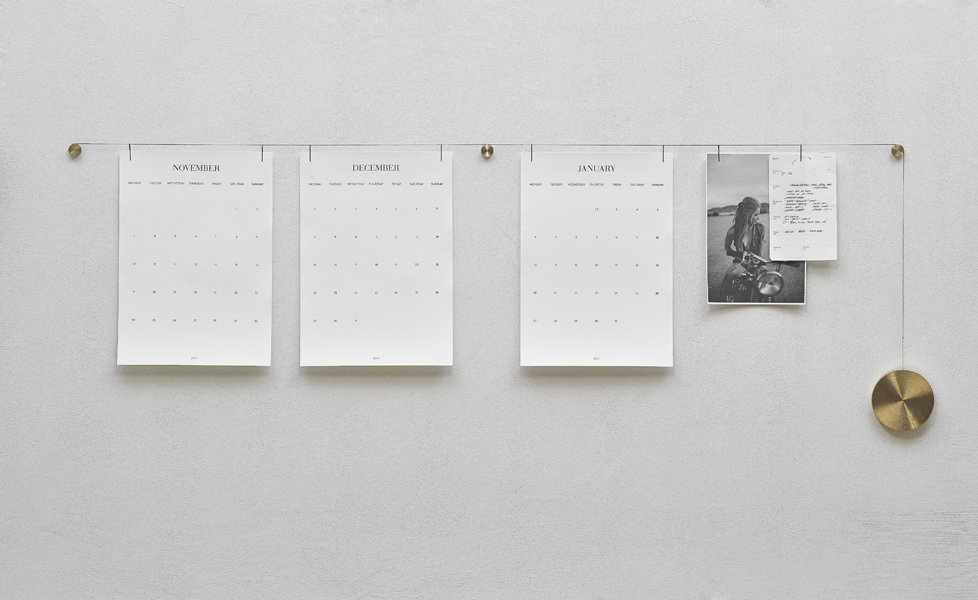 My Spot
The small object is a kind of getting back to the roots of modern architecture and design and to the
ideas of legendary Bauhaus school. The principle plays with gravity, minimalistic shape of circle,
composition and colour accent.
MySpot is formed of three anchors, a weight and black string, on which a calendar, schedule,
message, sketch, postal order, hotel reservation or a postcard from travel can be hung. So you can
have all that is needed within your sight – in a well arranged and impressive composition.
Client Menu A/S
Designed by
Jan Plechac&Henry Wielgus
Photo by Martin Chum